KVN Promos Named a Top Advertising & Marketing Agency in India by Clutch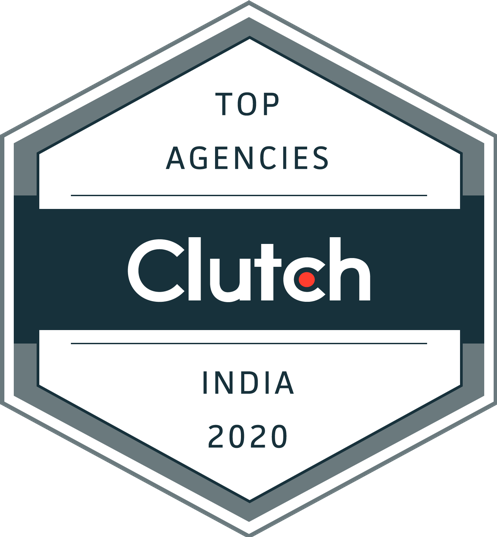 At KVN Promos, we know the importance of putting your best face forward as a business. Whether it's your website design, your brand, or your digital marketing strategies, it's important to make sure that what you're putting out there is the right message for your brand.
That's where an expert team comes in. KVN Promos is a group of experienced, passionate digital marketers who have one purpose: to satisfy our customers' needs and goals.
So far, we've done a pretty good job. Our company was recently featured among the leading advertising and marketing firms in India by Clutch!
This market research firm awards the leading B2B agencies based on their performance in their markets according to their own customers. Clutch collects review from clients that rate the performance of their B2B partner in everything from quality of work to timeliness to cost effectiveness. Their thorough process makes it easy to see how a collaboration played out from start to finish.
Based on our performance according to our own customers' testimonials, we're a digital marketing leader.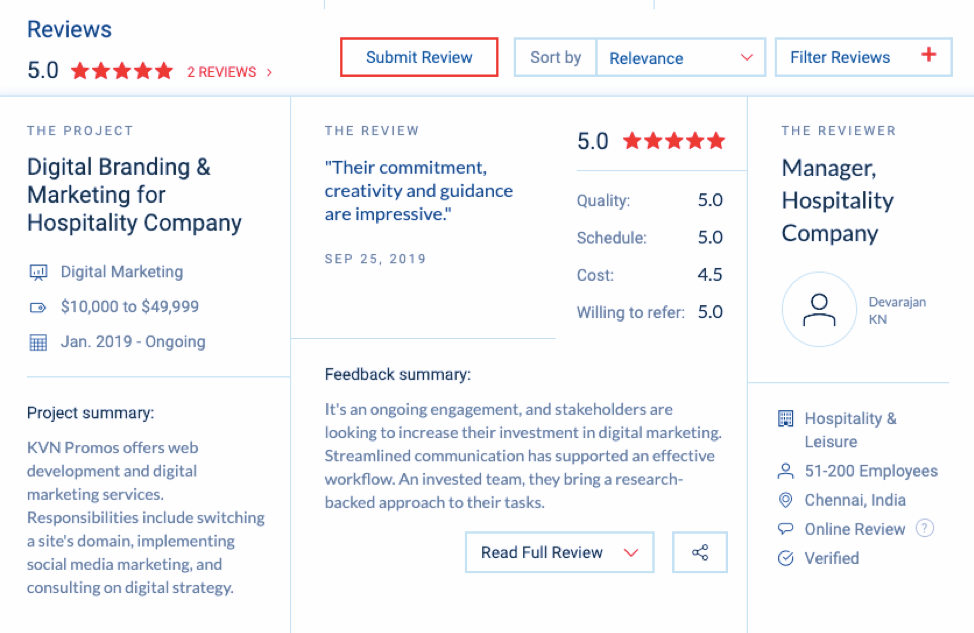 "We're very excited to get such an opportunity to explore this industry towards the targeted market," says Natarajan Kanagasabhai, our Chief of Operations at KVN Promos. "Winning this award from Clutch means so much to our team."
We couldn't have achieved this feat without the trust and loyalty of our customers. Their feedback makes us stronger, and their kind words have heartened us that our approach is the right one for all our clients.
Ready to improve your digital presence? Learn more about what KVN Promos can do for your team today!